This is my first dictated post of Microsoft Word using the Microsoft Garage project Dictate. I am quite happy to see voice recognition finally coming to Microsoft Office directly from Microsoft itself. Till date we had 3rd party software supporting voice dictation for Microsoft Office products. This one however is from Microsoft's software developing wing.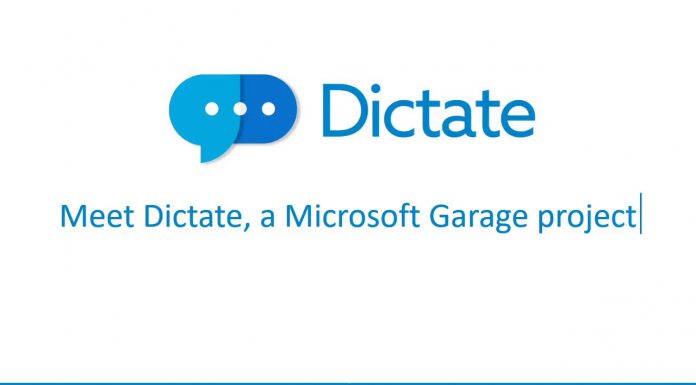 Speech recognition typing software is already there?
Most Microsoft users would love Speech Recognition Typing as this would make things really simple. But there was something like this earlier right? The default windows speech recognition that had come all the way from Windows Vista really really sucks! Yes big time! We all know that. This one is based on the voice recognition engine of Cortana, the AI assistant of Microsoft.
Finally, Microsoft garage came out with an innovative and working voice recognition app. It comes in a simple .exe file and can be used for both 32 bit and 64 bit as well. It has a lot more to offer if Microsoft realizes the potential Artificial Intelligence has in the future.
But, It's not completely perfect yet, even though I've dictated this entire post by voice I had to correct it manually by typing it here and there. Overall, this is a very thing Microsoft has done. Microsoft is bridging the gap between software and Artificial Intelligence.
We have to see if such AI based software emerge more and make life easier. Imagine just sitting on your couch closing your eyes and dictation whatever you want and also being able to get it published or emailed all by voice recognition. Cool right?
I've just fallen in love with this. Time to start dictating those long pending articles 😉
You can get the speech recognition typing software from here: Dictate
What do you think of this new project from Microsoft ?